This community is in serious need of some action. So I thought I'd share with you my latest craftiness...

Inspired by
sugar_revolt and some tacky souvenirs I saw in Mexico, I came up with a sparkly way of spreading the word...


From plain, ordinary matchboxes: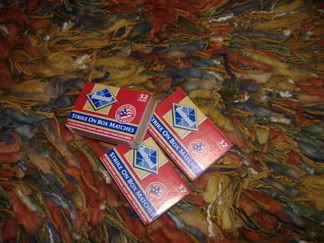 To glittery, exciting matchboxes!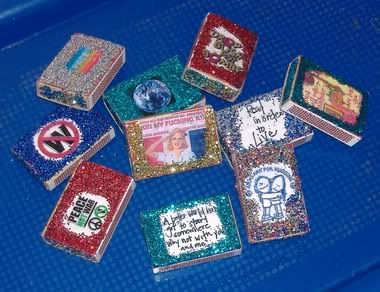 A closer look: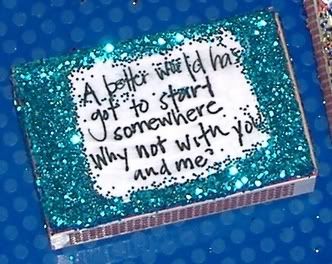 I plan on leaving them in random places around the city for people to find. Maybe you'll see one somewhere...